In the fast-paced world of restaurants, staying ahead of the curve is not just an option; it's a must. Embracing innovation is the key to unlocking your restaurant's true potential. Step into the groundbreaking world of Restaurant Software Solutions – a transformational leap that elevates your operations to unprecedented levels of efficiency and success.
Revolutionize Your Restaurant Operations and Elevate Your Success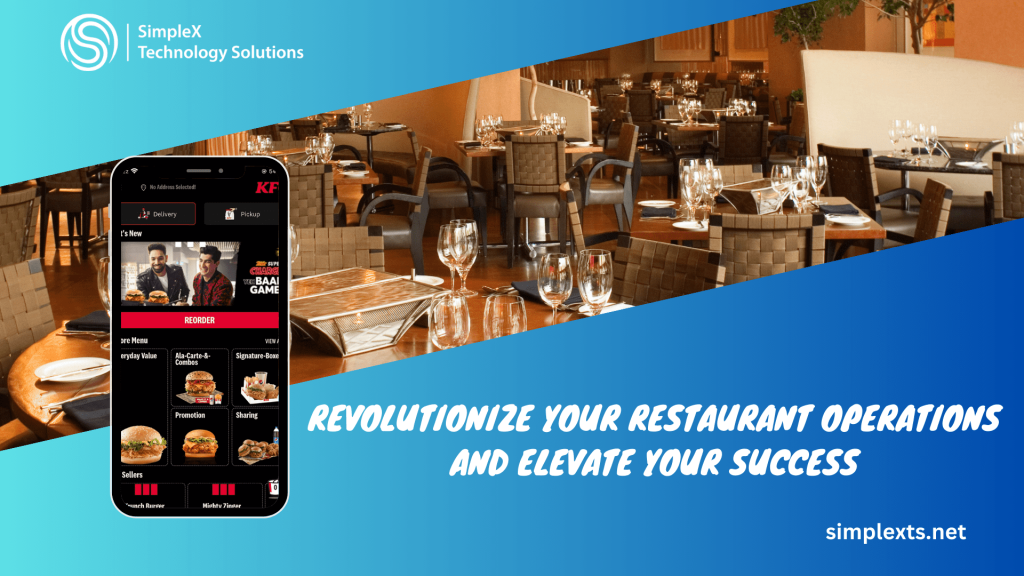 Streamline Your Business with Intelligent Point-of-Sale (POS) Systems
Ditch the outdated pen-and-paper order system and embrace the modern world of advanced POS systems. These revolutionary tools bring a wave of efficiency to your restaurant, streamlining order processing from start to finish. Imagine taking orders in a flash, sending them seamlessly to the kitchen, and effortlessly processing payments – all with the touch of a button. With these time-saving wonders, your staff can ditch the mundane tasks and focus on what truly matters: creating unforgettable dining experiences for your guests.
Advanced POS systems aren't just about speed; they're also about accuracy. No more deciphering messy handwriting or dealing with order mix-ups. These restaurant software solutions ensure that every order is captured correctly, eliminating the risk of disappointed customers and costly mistakes.
And the benefits don't stop there. Advanced POS systems can provide valuable insights into your restaurant's operations, helping you identify popular items, track sales trends, and make informed decisions to optimize your business.
So, if you're ready to revolutionize your order processing and elevate your restaurant's efficiency, it's time to embrace the power of advanced POS systems. These game-changers restaurant software solutions will transform your business, allowing you to focus on what you do best: providing exceptional service and creating unforgettable dining experiences.
Restaurant software solutions for your inventory management
Put an end to inventory headaches. Our software makes managing your stock a breeze. Real-time updates, automated reordering, and precise tracking help you slash waste, lower costs, and keep your kitchen humming like a top-notch engine.
Placing Customer Satisfaction at the Heart of Every Decision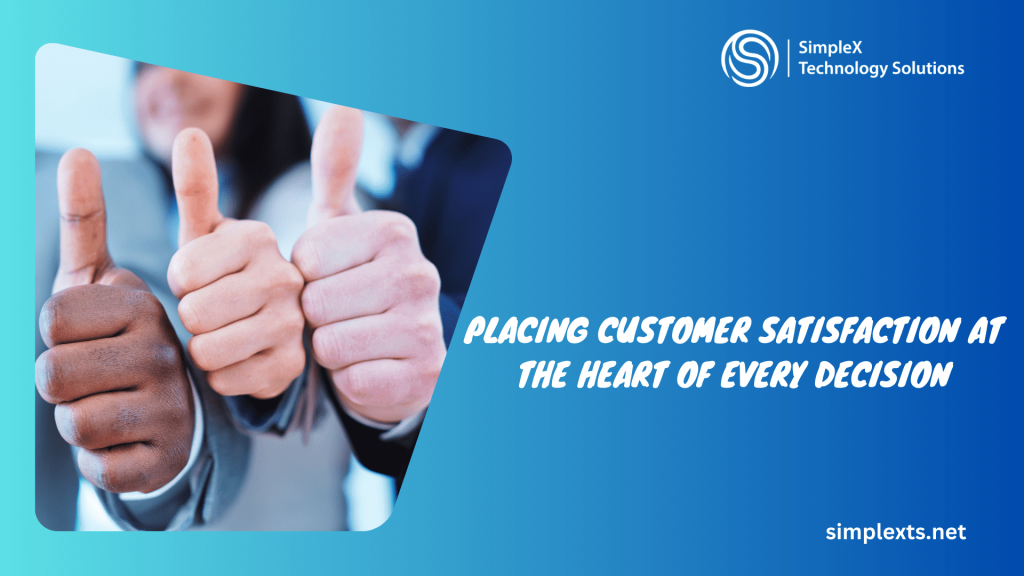 CRM Integration: Crafting Unique Customer Journeys
In the competitive restaurant industry, knowing your customers is essential for achieving long-term success. Customer Relationship Management (CRM) systems provide a strong solution, giving valuable insights into customer preferences, allowing personalized interactions, and building lasting relationships. By using CRM, you can turn your restaurant into a place where customers are consistently satisfied, and repeat business is common.
Experience the Simplicity of Seamless Online Ordering
In today's fast-moving world where ease is key, our software smoothly adds online ordering to your restaurant's operations. This not only makes customers happier but also boosts sales and broadens your reach beyond the confines of your physical location.
Empower Yourself with Financial Knowledge for Long-Term Success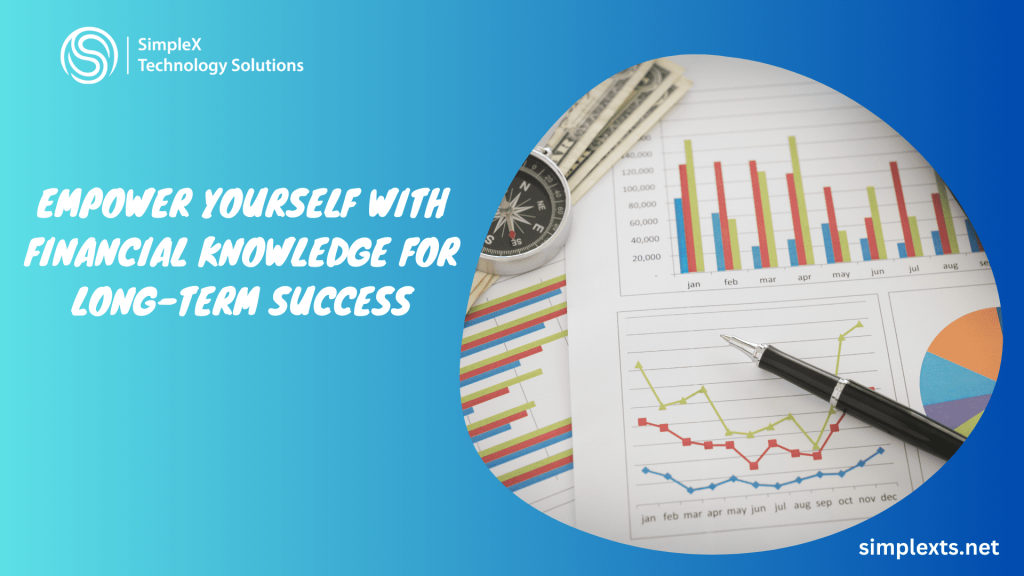 Streamlined Accounting for Savvy Financial Decisions
Say goodbye to complicated spreadsheets and welcome the next era of restaurant management. Our restaurant software solutions effortlessly handle financial tasks, giving you instant insights into your financial well-being. Whether it's monitoring expenses or predicting revenue, take charge of your financial future and elevate your restaurant to greater success.
Turn Data into Strategy: Guide Your Restaurant's Success with In-Depth Reporting
Get ahead by using knowledge effectively. Our software creates detailed reports that help you make decisions based on data. Find trends, discover new opportunities, and plan for long-term success.
Effortless Integration for a Smooth Workflow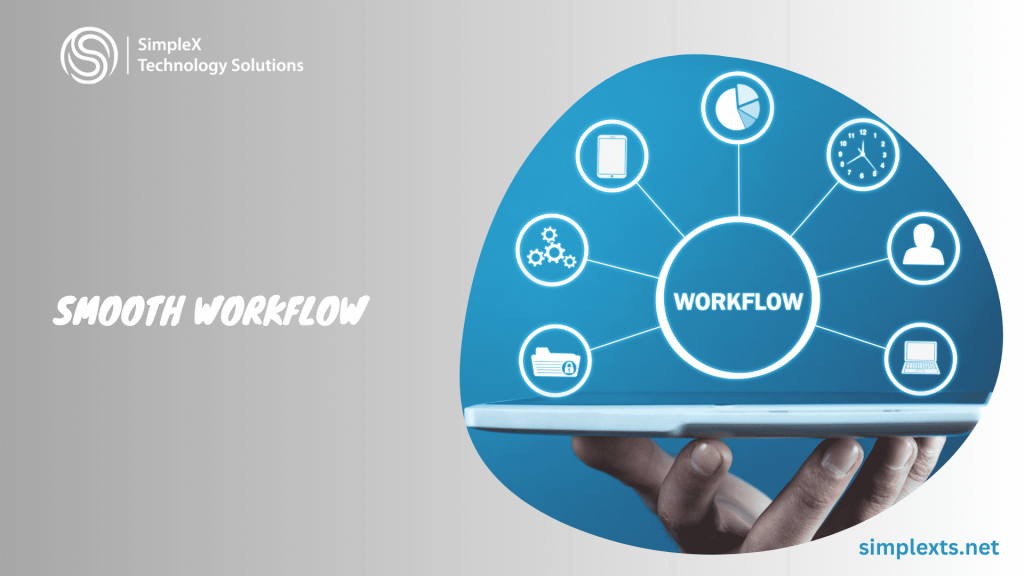 Effortless Adoption: Intuitive Interfaces for Seamless Integration
Embrace technology without worrying about complexity. Our restaurant software solutions are made to be user-friendly, ensuring that your team can easily adopt and master them. Experience a smooth transition that reduces downtime and increases productivity from the beginning.
Future-Proof Your Business with Scalable Solutions
As your restaurant expands and adjusts, your software should as well. Our flexible solutions easily blend with the constantly changing needs of your business. Embrace the future and stay ahead of industry trends with our advanced technology.
Conclusion
Entering the future of the restaurant business, restaurant software solutions are not merely a luxury but a smart investment that can boost your business to new heights. Improve your operations, make customers happier, and achieve financial control with our advanced software solutions. Embrace the future of dining experiences and discover the formula for long-term success in the ever-changing hospitality landscape.
Follow us on LinkedIn